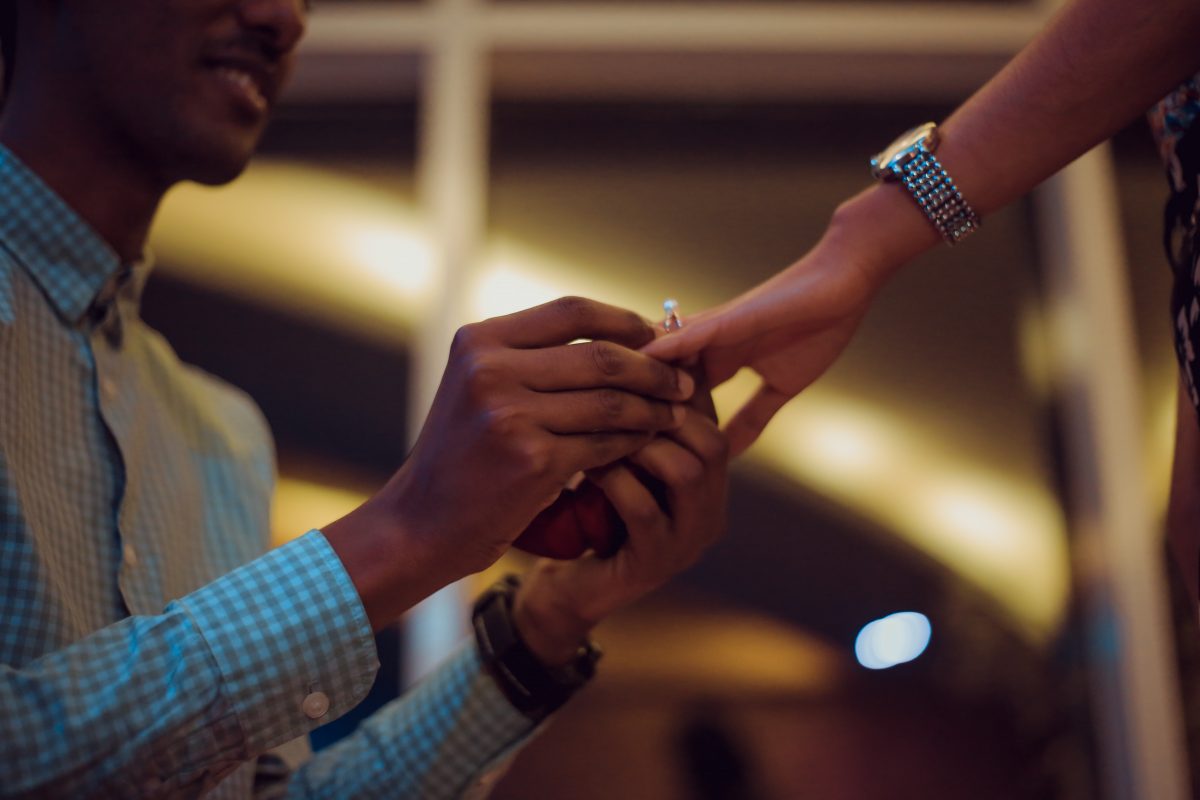 You're engaged! A huge congratulations to you and your partner. You're probably getting ready for your wedding and dreamed about saying those memorable words, your wedding vows. Imagine having all your family and friends eagerly hear your wedding vows as you seal your marriage with your special other half. Many people think that they just must simply repeat the magic words from their marriage celebrant. While this is true for legal purposes, you can make it infinitely more special and heartfelt by having your personal wedding vows! Here are 5 tips that we thought would be a great guideline for your vows.
Begin by recalling the first time you met your partner.
This is a great way to start your vows. Recall how that special moment felt when you first laid your eyes on each other and how you fell in love with each other. There is usually one defining moment or a series of moments, which makes it a great storytelling foundation for the rest of your vows.
Talk about how they changed you for the better
Next, briefly talk about some experiences on how your significant other changed you to be better. A popular point is some habits that have changed for the better. This is a great segment to show how much you appreciate your other half. For some couples, this can be a very emotional moment, while for others it can bring out some giggles.
Begin telling some personal and mini promises
Remember what your partner always complains about? This is a timely, and humor-inviting segment where you can promise to do tiny things that you know your partner will appreciate. An example might be "I promise to always let you have the last slice of pizza". These mini promises always get the crowd laughing and can temporarily stop some tears of joy!
Follow up with authentic romantic promises
In this part, you can tell your partner genuine and romantic vows that you promise to keep. Think about how much you love your partner and some of the most romantic things you always wanted to say. You can say anything that your heart desires, no matter how cheesy it may sound. There is no better time to say them than now!
Finish it off by talking about things you look forward to in marriage
Ever have a list of things you can't wait to do after you're married? Perhaps moving in and having children together? This is a great time to talk about what you look forward to in your marriage. A great way to start would be the classic "I can't wait until …" line. Be sure to always finish this part off by telling them how much you love them and how happy you are that you're getting married.
We hope this guideline has helped you in preparing for your wedding vows. It is, without a doubt, probably one of the most incredible and intimate moments that you will always remember. Be sure to give yourself plenty of practice before you say them on the big stage!